Speech al convegno
La sostenibilità come paradigma di passaggio dall'Industria 4.0 a Industria 5.0
27 ottobre 2021 - Sala Salieri
(Durante il convegno "Da Industria 4.0 a Industria 5.0: verso una nuova rivoluzione")
Relatori Ludovica Scarfi - IBM
(PDF in lingua inglese) Report industria 5.0 Top 5 business risks are related to the environment Exponential technologies for Environmental Sustainability Sustainability is a business imperative A more sustainable organization starts with your assets Leveraging IBM Supply Chain Intelligence Suite and Fulfillment Optimizer to Drive Sustainability Case Histories Nestlé & Carrefour, trace the provenance of Mousline 100% French grown potatoes Carrefour launches the Textile traceability focusing on eco-friendly production Connecting Coffee Farmers with the Consumers they Serve Introducing the IBM Environmental Intelligence Suite De-risk digital transformation through structured innovation
(in lingua inglese) A digital re-invention is disrupting the operating model of asset intensive industries - Assets are being remotely monitored and operated - AI is changing the driving experience and operation of assets - Buildings are smart and operate more efficiently - Assets are connected and predicting their own failures
(in lingua Inglese) - Reimagine operations - Introducing the next generation solution for Intelligent Asset Management, Maintenance and Operations - Manage embedded industry best practices - COVID-19 makes employee health & safety a hot topic
(In lingua inglese) - Assets are becoming more Connected - Technology, AI & IoT drives the transformation - Maximo Assist AI is a Mobile, Digital Assistant That Uses AI to Augment the Intelligence of Subject Matter Experts (SMEs) at the Point of Work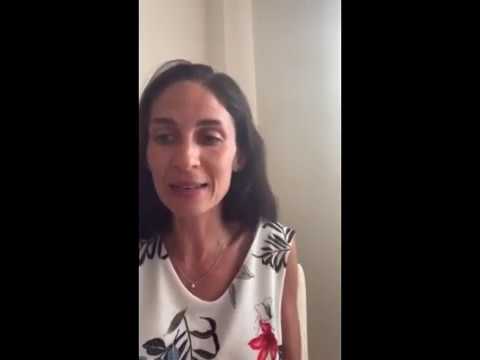 Una breve intervista a Ludovica Scarfi AI Applications Sales Manager di IBM Italia
(in lingua inglese) Scopri come Maximo offre insight per una migliore pianificazione e controllo, in modo da poter massimizzare il valore del ciclo di vita degli asset.
L'Internet of things sta cambiando i modelli operativi delle imprese e il Covid ha accelerato questo processo. Grazie a tecnologie come Maximo Application Suite e Watson Works, IBM può supportare le imprese italiane nella gestione degli asset e del personale da remoto e nel rientro sicuro a lavoro.
(in lingua inglese) Il collegamento di dispositivi IoT e l'utilizzo di capacità cognitive per allineare flussi e processi sono le caratteristiche distintive degli impianti di produzione intelligenti.
Autostrade per l'Italia e IBM annunciano un'innovativa soluzione IoT per il monitoraggio e la gestione in tempo reale delle infrastrutture
(In lingua Inglese) Right now, every business is seeking a competitive advantage through data. They're finding it in the Industrial Internet of Things. The connectedness of everything is transforming how businesses and the world work. What is Internet of Things?